Ryuichi Sakamoto: A Life in Music
It's hard to be impersonal when writing about Ryuichi Sakamoto, having been enamoured with different pieces of his music throughout my life so far. Sakamoto's vast and diverse body of work, ranges from hauntingly beautiful film scores to intricate, experimental compositions that pushed the boundaries of what music could be, as well as "Kimi Ni Mune Kyun" (Most recently featured as the ending for the Anime Maria-Holic).

In this piece we attempt to distill Ryuichi Sakamoto's extensive discography into a five-piece set, and look back on the life of one of recent history's greatest musical maestros. 
We've compiled both Spotify and Tidal Playlists so you can jump right in on the streaming platform of your choice and listen as we explore Sakamoto's life and work.
1978- "Yellow Magic (Tong Poo)"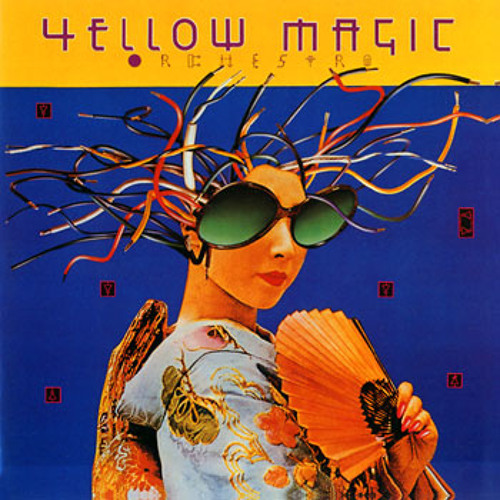 "Catchy and oriental" might not be a socially acceptable to describe most pieces of music these days but it nevertheless serves as a perfect description for our list-opener, Tong Poo.

"Yellow Magic (Tong Poo)" was written Ryuichi Sakamoto for his work with the Yellow Magic Orchestra (YMO), a trio made of Haruomi Hosono, Yukihiro Takahashi and Ryuichi Sakamoto.

Tong Poo is often cited to be inspired by Exotica, a genre of music popular in the 50s and 60s, characterised by beats, lyrics and instruments that were meant to evoke a musical impression of far-off lands. This influence is especially present in the track "Yellow Magic (Tong Poo)" the band aimed to create a track that reflected the way the musicians west would write an oriental, exotic piece of music. Musical chinoiserie if you will.

Sakamoto himself commented that the idea behind was to write something he could envision the Beijing Symphony Orchestra playing.

Tong Poo was born as a result of these trains of thought, melding different genres and influences: Incorporating elements of rock, jazz, and classical music, as well as traditional East-Asian music, creating a sound that is both familiar to the time and completely new.

The US release on Tong Poo, and also the one featured on our playlist, features a short, extremely addictive section overdubbed by a singsongy female voice introducing Tong Poo as a character (an asian femme fatale) in accented english. Credited to Minako Yoshida, it is unknown how much, if any involvement the YMO had with this section. But it's, and this piece far too iconic to overlook in any rundown of Sakamoto's career.
1983- "Merry Christmas Mr. Lawrence"
Evocative, melancholy and exceedingly iconic. This enduring, beloved composition remains one of Sakamoto's most widely-known works. Possibly more recognisable than Sakamoto himself.

This hauntingly beautiful instrumental was written for the 1983 film of the same name directed by Nagisa Oshima and marks one of Sakamoto's first forays into film as an actor.
A young Ryuichi Sakamoto and David Bowie in a still from Merry Christmas Mr Lawrence

Sakamoto plays Captain Yonoi, a Japanese military man torn between his loyalty to his country and his confusing, burgeoning feelings for David Bowie's character, Jack Celliers. Merry Christmas Mr. Lawrence goes down in history as a curious combination of two musical maestros in the medium of film.

Sakamoto later lamented the fact that he quite never mustered the courage to ask the Starman for help with scoring the soundtrack, listing one of his biggest regrets to be not reconnecting with David Bowie later their lives.

Even as both main leads in the film have passed away Merry Christmas Mr. Lawrence, both in movie and song, remain cult hits to this day.
A moment of levity on set

1983-Kimi ni Mune Kyun

I'm almost ashamed to say that my first exposure to Ryuichi Sakamoto and the Yellow Magic Orchestra happened via the Ending Theme of 2005 anime Maria†Holic which was an incredibly cutesy, remixed version of "Kimi Ni Mune Kyun" a track released with YMO's 1983 album "Naughty Boys," that quickly became one of the YMO's most well-known songs.
Unlike Sakamoto's larger body of work "Kimi Ni Mune Kyun" is a lighthearted, catchy song about the way a person's heart skips a beat when falling in love.

If Merry Christmas Mister Lawrence is Ryuichi Sakamoto's most internationally well known work, Kimi Ni Mune Kyun might just be his most well known work in Japan.

Just as an aside YMO Band member Haruomi Hosono once told the Guardian that teenage girls "would literally chase us down the street and rip our clothes to shreds." A testament to the band's popularity in its own country if nothing else.

1987-The Last Emperor

Ryuichi Sakamoto's work on Berno Bertolucci's 1987 film "The Last Emperor" is widely regarded as one of the most iconic film scores of all time. Sakamoto's score for the film earned him an Academy Award, a Golden Globe, an Oscar and a grammy.

Sakamoto's music perfectly portrays the grandeur, excess and tragedy tied to The Last Emperor's subject, the fall of the Qing Dynasty and the life and times of its last monarch, Aisin-gioro Puyi


1995-Bibo no Aozora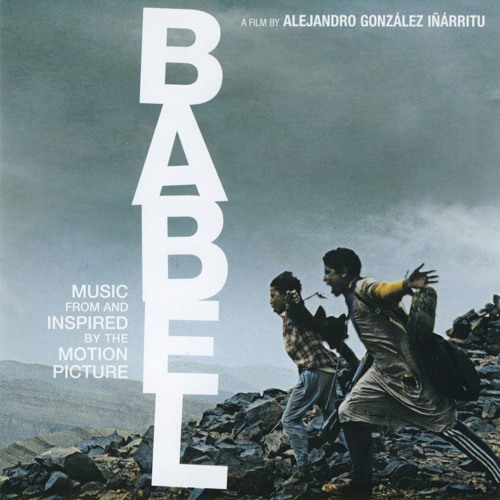 "Bibo no Aozora" was featured heavily in the 2006 film "Babel," directed by Alejandro González Iñárritu.

The piece was orignally released in Ryuichi Sakamoto's 1995 album, Smoochy and has since been featured in mulitple works of film.

It features a sparse, minimalist arrangement, with Sakamoto's delicate piano playing at the forefront. The melody is simple and plaintive, with a haunting quality that lingers in the listener's mind long after the track has ended. The song is characterized by its emotional depth and its ability to convey a sense of longing and melancholy.

The song's title translates to "a beautiful blue sky" and serves as a testament to Ryuichi Sakamoto's skill as a composer and his ability to evoke powerful emotions through his music.

It's always a tragedy when a master at his craft passes. Ryuichi Sakamoto will be deeply missed, but his music and legacy will live on forever. His contributions to the world of music and the arts will continue to inspire and uplift people around the world, and his spirit will remain with us always. Rest in peace, Ryuichi Sakamoto, and thank you for everything.